Upcoming Events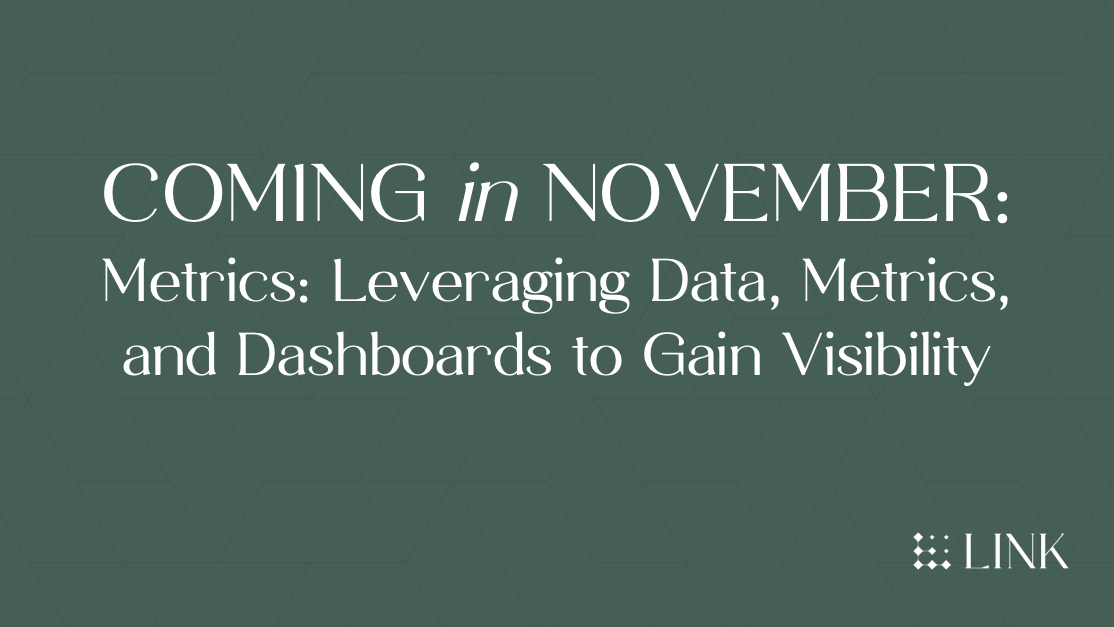 Nov 16
1-2:30 pm PT / 4-3:30 pm ET
NOVEMBER
LINK-Up
An important benefit of the solutions we deploy is the reporting that comes out of them. But what are key metrics to monitor in order to gain an understanding of the true state of your department? This session focuses on where and how to mine data, and how to report it to tell an accurate story of legal. We'll focus on outside counsel (law firm utilization, timekeeper rates, AFAs, timekeeper utilization, diversity), contracts (cycle times, complexity, volumes, etc.), and more.
Learn More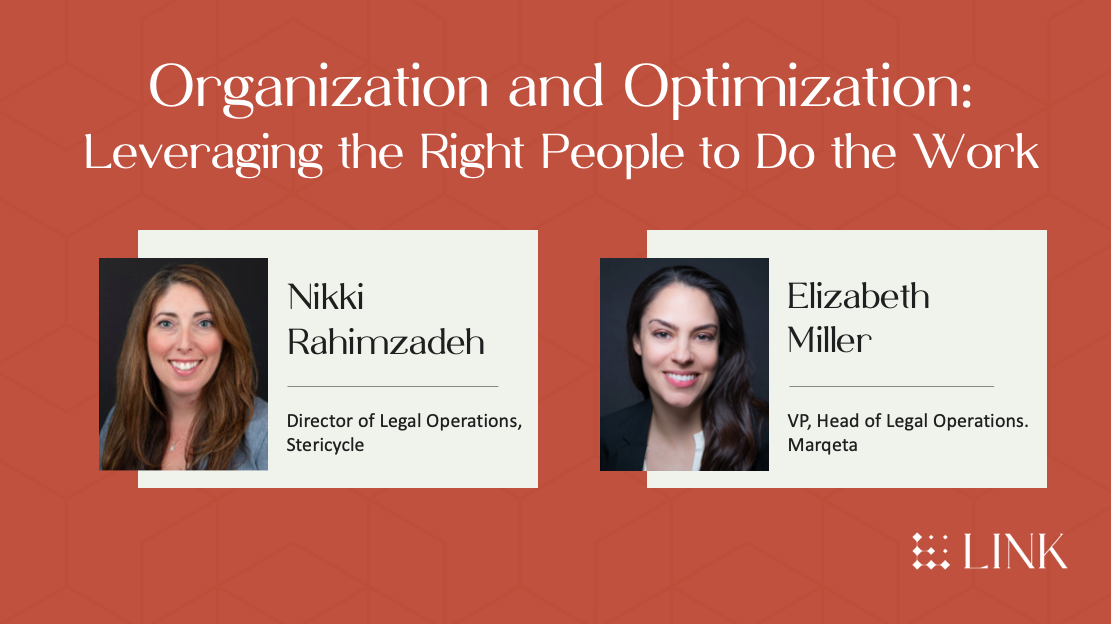 Oct 18
11 am-12:30 pm PT / 2-3:30 pm ET
OCTOBER
LINK-Up
Understanding the type and volume of work that legal (in-house and external) handles is critical to managing a department. How do you get to this information and leverage it to drive business decisions about resourcing and/or enabling self-service? The decision of how and when to outsource is unique for each company's needs, but data is at the center of making that decision and deciphering the pleas for help from your overburdened teams. Join us in October as we talk work allocation, outsourcing, and automation options.
Learn More
Be Part of the Solution
Join the network that encourages peer-to-peer problem solving so you can improve workflow processes and department efficiency.