Upcoming Events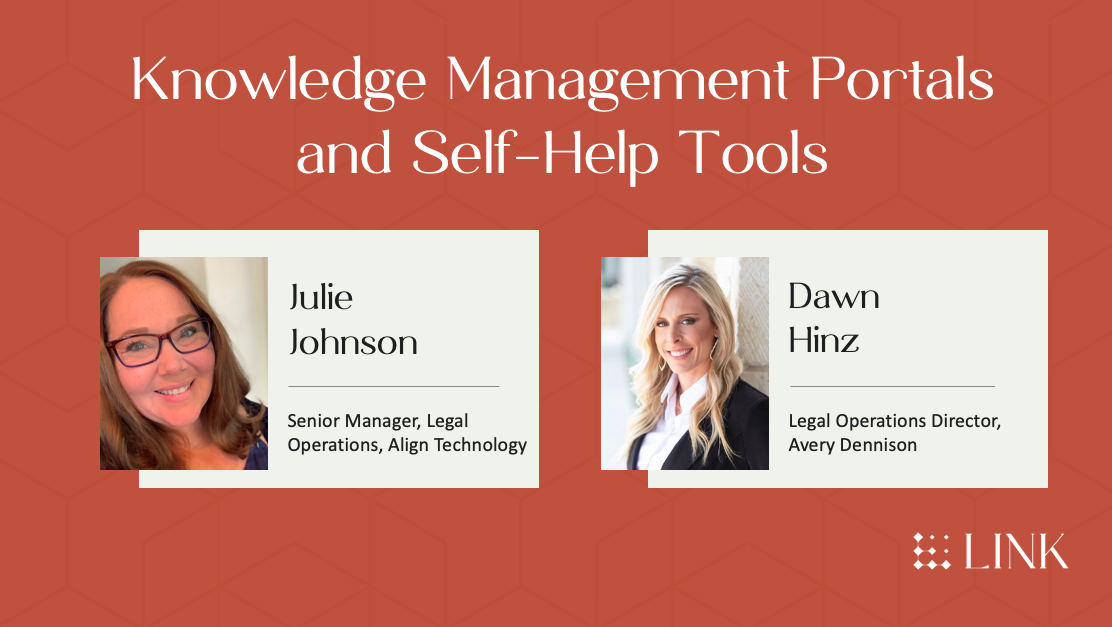 Dec 13
1-2:30 pm PT / 4-3:30 pm ET
DECEMBER
LINK-Up
One way for Legal Departments to scale successfully is by developing repeatable processes, sharing information with each other and with clients, and by offering self-help tools. Implementing programs like these reduce unnecessary for legal teams and their clients. In this session we'll learn best practices in Knowledge Management and discover how communication tools improve workflow and collaboration.
Learn More
Be Part of the Solution
Join the network that encourages peer-to-peer problem solving so you can improve workflow processes and department efficiency.