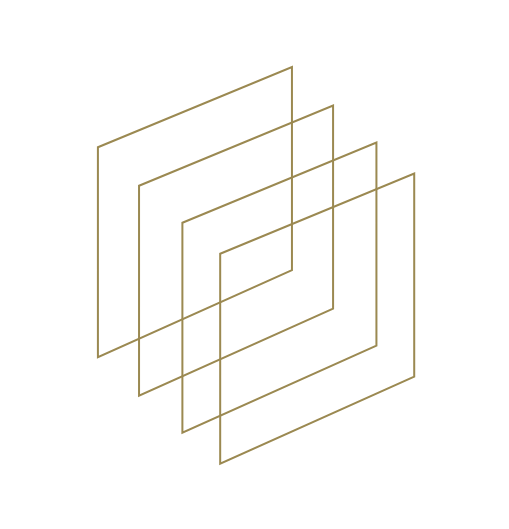 ABOUT
Together We Build Better Legal Ops
LINK is a community of collaborative and experienced in-house legal ops professionals who come together to exchange insights, solve common pain points, share resources and build valuable relationships. Through a robust knowledge share portal combined with high quality virtual and in-person events, LINK is a critical resource to stay on the cutting edge of legal operations, while building an invaluable network of peers to support you on your legal ops journey.
Frequently Asked Questions
LINK is only open to mid to senior level legal ops professionals who are currently in-house at corporate legal departments. Membership is not open to anyone who works at law firms, consultancies, vendor companies or otherwise.
We believe that for in-house legal ops managers, their best resource is one another—colleagues who are looking at the same technology solutions, implementing similar workflows, and working towards the same goals. Our mission is to create a place where these operators can learn and share with one another based on lessons learned and hard earned successes and failures that only come with real experience. In order to foster a highly engaged and collaborative legal ops community, LINK membership is exclusively open to mid to senior level in-house ops professionals.
Why should legal ops managers join LINK?
Legal operations is a fast-paced, quickly evolving space. Your best resource when considering a new strategy or initiative at your legal department is your peer network. Consulting with other legal ops professionals who have already been down the path, or considering the same initiative, is invaluable when it comes to legal operations. Our mission at LINK is to foster this kind of community so that you can reliably lean in and gain insights, as well as share your own, with those who are on the same journey to improve and optimize their legal department.
What are the specific benefits of membership?
As a member of LINK, you'll enjoy exclusive access to:
LINK-Ups: Invitations to our monthly LINK-Ups—a highly curated hour and half virtual event on cutting-edge topics featuring an expert ops panel, table discussions with your peers and opportunities to learn about relevant tech solutions.
LINK Library: A robust member portal with curated thought leadership content, templates and other valuable resources.
Discussion Boards: Custom discussion boards to tap the collective knowledge of hundreds of in-house ops professionals in the LINK community.
In-Person Happy Hours: Invitations to monthly happy hours across the country to casually network with your peers in person (as conditions permit).
Thought Leadership Video Hub: A premium video library with valuable insights on a full range of legal ops topics.
Ongoing invites to additional virtual programming and in-person networking events.
Who is spearheading the LINK initiative?
LINK is a collaborative undertaking between Stephanie Corey, co-founder of UpLevel Ops, and Andrew Dick, founder of Luminate+.
UpLevel Ops is a legal operations consultancy leading the evolution of the legal ops practice.We are trusted advisors providing practical guidance, mentorship, and coaching that goes beyond consulting. With our custom, high-end service, born of extensive and unparalleled corporate in-house experience, we partner with clients to craft practical, actionable solutions. We create a roadmap to success that empowers teams with best practices and tools tailored to their unique business objectives.
Luminate+, coming this Spring, is a new streaming platform for legal industry and broader business community, offering premium legal content with the luminaries of the profession. With never-before access to new perspectives and cutting-edge thought leadership (all CLE approved), Luminate+ is taking professional education to the next level.
How do vendors interact with LINK?
Unlike other communities and organizations, we have been extremely intentional and thoughtful about how vendors participate in LINK. We have carefully vetted a select group of vendors (who we refer to as "Partners") across a wide range of solution categories including workflow automation, contracts, document management, eDiscovery, matter management, eBilling, outside counsel management, ALSPs and more. The goal is to provide our members with meaningful exposure to these great solutions and give them a cursory understanding of what each solution offers without members needing to "commit" to a formal demo or going down a more time consuming path. Our Partners will participate in the various monthly LINK-Ups and provide a variety of thought leadership content but will not have access to the member portal or discussion boards to ensure that all engagement in those mediums is highly culled, nor will the Partners have access to any member contact info.
Is there a cost to me or any time commitment?
There is NO cost to join LINK. If you meet the member criteria, it is free to join and if you do not satisfy the criteria you are not eligible to join, plain and simple. While there is no financial cost to join we do ask and expect that all members attend at least one LINK-Up every quarter. There will be some leniency but this is the one firm requirement of LINK membership.
How is LINK different from other legal ops associations?
For starters, there is no cost to join LINK. More importantly, LINK is the only legal ops community exclusively dedicated to serving mid to senior level ops professionals who currently work in-house at corporate legal departments. This means that everyone who participates in LINK is on a similar legal ops journey which we believe promotes a highly collaborative and engaging community for professionals who are keen to network and share best practices with fellow in-house colleagues. In addition, we curate and produce high quality thought leadership content every month on cutting edge topics with practical insights from in-house ops managers.
Please sign up here. We will review your application and get back to you within 2 business days. If you have any questions, please email us at support@linkforlegal.com.